DynaPRO | Professional Network Consulting
Ailing network? In need of internetworking expertise that you lack? We're here to help.


It plays out time and again in organizations of all sizes. The IT administrator is relied upon to be the jack of all trades, managing everything IT including systems that they may not experience with. Most rare is network expertise because the network environment inside of most organizations is very static requiring few changes. WAN Dynamics has the experience, know how and tools to identify and isolate network issues quickly.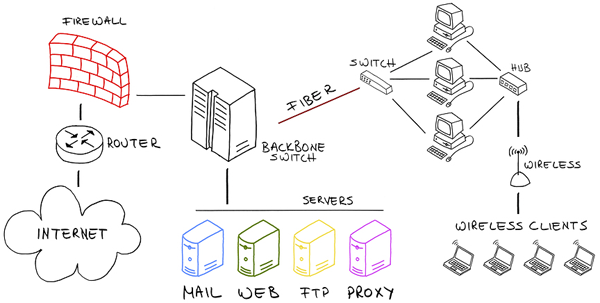 From pesky voice quality issues to troubleshooting dynamic routing problems to just plain ol' slowness, we will get to the bottom of it. New initiative with requirements beyond your level of comfort? We can evaluate and make recommendations of the best way to tackle the project.

First is an in depth physical and logical network evaluation. We create an inventory of what is in place, how it is implemented and what needs to be done to meet the objectives at hand. This paired with analysis of current service state helps us narrow down what changes to implement and the appropriate order to address them for success.

Engagements vary from hourly work, estimates for a project or service retainer. At the end It's your choice, but we'll guide you through the options to find the right fit for the job.
Network vendors we engineer and support include:
Arista Networks
VeloCloud Networks
VMware
Palo Alto
Fortinet
Juniper Networks
Adtran
Cisco / Meraki
Ubiquiti
Big Leaf
Dell
HP
Our Consulting Core Competencies:
Hybrid Layer 2 & Layer 3 Switched Environments
Basic To Complex Routing, Switching & Firewalls
OpenFlow & API Driven Software Defined Networks
Hyperconverged Network Stacks
Software Defined Wide Area Networks (SD-WAN)
Statically Or Dynamically Routed MPLS IP VPNs
IP Precedence Or Differentiated Services Code Point (DSCP) Based QoS Design
Our process begins with a consultative approach. Identifying business objectives and properly aligning these with network technology is essential. Without that, the risk to build overly complicated, cumbersome and inelegant solutions is very high. Balance and simplicity aligned with business are key factors to success.

Long story short, we engineer networks for a living. Big ones, littles ones, physical ones, virtual ones. We love making the network sing.