DynaPRO | Professional Network Consulting
Ailing network? In need of networking expertise that you lack? We're here to help.


First we start with an in depth physical and logical network evaluation then create an inventory of what is in place, how it is implemented and what needs to be done to meet the objectives at hand. This paired with analysis of current service state helps us narrow down what changes to implement and the appropriate order to address them for success.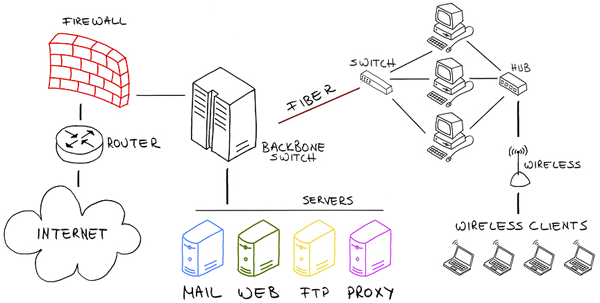 Engagements vary from hourly work, estimates for a project or monthly recurring service retainer. At the end it's your choice, but we will guide you through the options to find the right fit for you.
Network vendors which we support include:
Arista Networks
VMware NSX / VeloCloud
Palo Alto Networks
Fortinet
Juniper Networks
Adtran
Cisco / Meraki
Dell
HP / Aruba
Ansible / RedHat
Our Consulting Core Competencies:
Hybrid Layer 2 & Layer 3 Switched/Routed Environments Design and Architecture
Basic To Complex Routing, Switching & Firewall Configuration & Implementation
Automated, Orchestrated & API Driven Software Driven Networks with tools like Ansible and Python
Converged & Hyperconverged Network Stacks with NSX & OpenStack
Network Overlay design and implementation using SD-WAN, VXLAN and GENEVE
Network Functions Virtualization (NFV)
Monitoring solutions leveraging steaming telemetry, NETCONF and SNMP
Our process embodies a consultative approach. Identifying business objectives and properly aligning these with network technology is essential. Without this, the risk to build overly complicated, cumbersome and inelegant solutions is very high. Balance and simplicity aligned with business objectives are key factors to success.

Long story short, we custom tailor networks for a living. We love making the network sing.