WAN Dynamics is proud to announce fourth-place in the Upstart category of the Weatherhead 100. This award, given out annually by the Weatherhead School of Management at Case Western Reserve University, recognizes the fastest-growing companies in Northeast Ohio. To be eligible for the award, companies must be privately held and headquartered in Northeast Ohio. They must also demonstrate significant revenue growth over the past four years. This year, WAN Dynamics was among a highly competitive group of companies vying for a spot on the Weatherhead 100 list.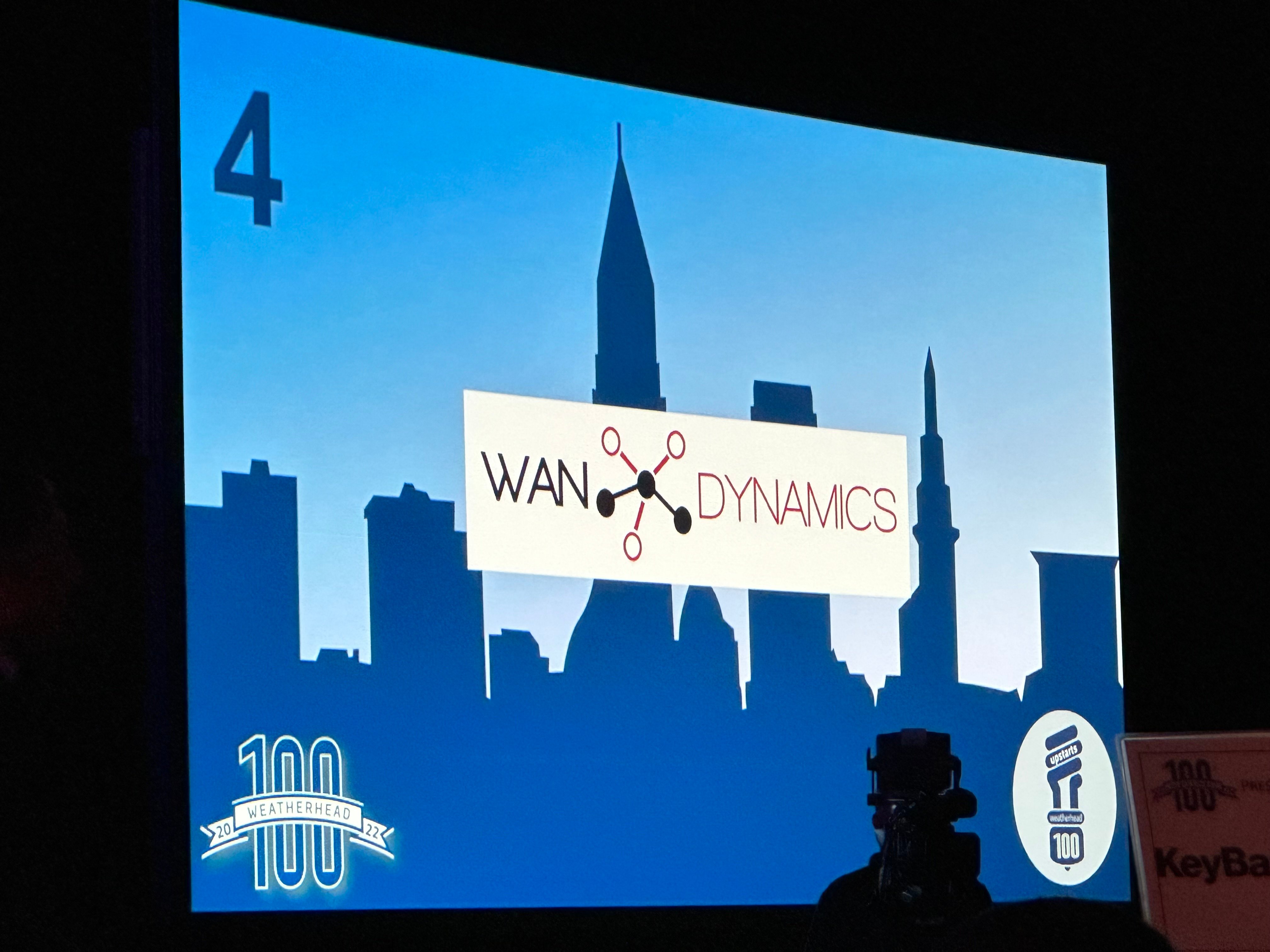 Founded in 2016, WAN Dynamics has quickly established ourselves as a leading provider of wide-area network (WAN) optimization solutions. We help businesses improve the performance and reliability of their WANs, allowing them to more effectively transfer data and applications between locations. We also help customers with all aspects of the network, designing and building campus, datacenter, WAN and cloud networks.
Over the past six years, we have experienced rapid growth, thanks in part to the increasing importance of the network in today's business world. With more and more companies relying on remote workers and cloud-based applications, the need for effective connectivity solutions has never been greater.
In addition to our growth, we have also been recognized for our commitment to innovation and customer satisfaction. Our team of tenured experts is constantly working to improve our technology and develop new solutions to meet the evolving needs of our customers. This focus on innovation has helped us to build a strong reputation in the industry and earn the trust of our clients.
We are honored to receive this Weatherhead 100 award and to be recognized among the top companies in Northeast Ohio. This achievement is a testament to the hard work and dedication of our team, as well as the support of our customers and partners, We will continue to focus on delivering high-quality solutions and exceptional customer service. We are excited to see where the future takes us and look forward to continued growth and success.
See more on the awards WAN Dynamics was grateful to receive this year: